Time for a bath AGAIN!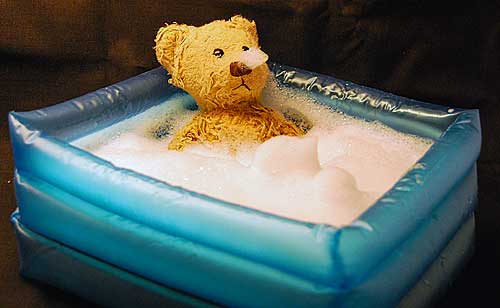 I wasn't exactly happy when I was told that is was time for a bath again.
After all I took a bath just a few years ago!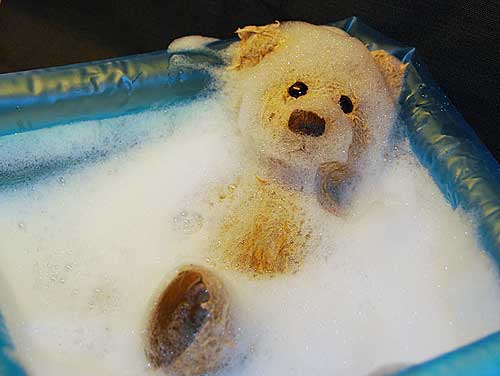 I guess there is no way to get out of this, soooo...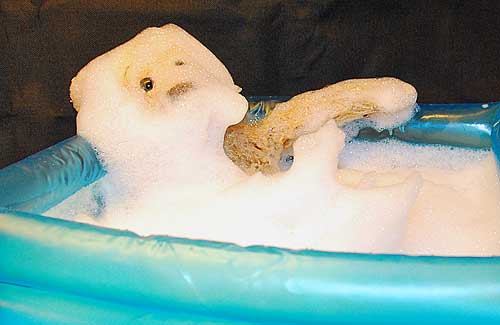 I just try to get clean enough to keep my mum and dad happy for a few years to come!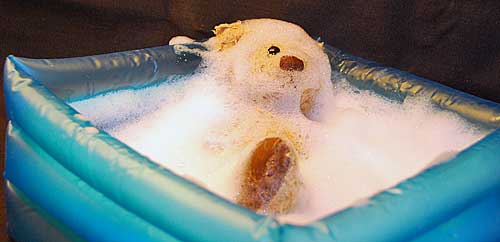 When you get used to the foam and the wet stuff, it ain't that bad after all :0)
And hopfully I will be clean enough to make Santa Clause happy this year!