My 6th birthday party!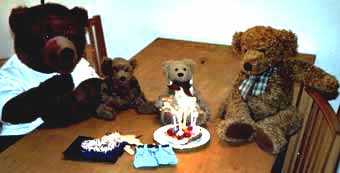 Happy Birthday to ME!
Here I am with my friends Smily, Timber and
Kensington all celebrating my wonderful birthday,
with a cake and lots of presents.
Check out the hot jeans pants from my parents and
the new useful hangers for my extensive wardrobe,
a gift from aunt Katarina and uncle Robban.
Many Thanks!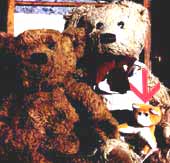 I also got a cute Cat, but I haven't named him
yet. Anyway, it was a lovely party and I was
of course the main event!