Me and Brunis out in the archipelagos with our new tent!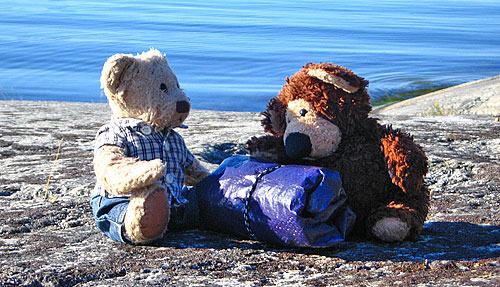 This summer we got a new blue tent. We are thrilled, we can´t wait another minute to unwrap it.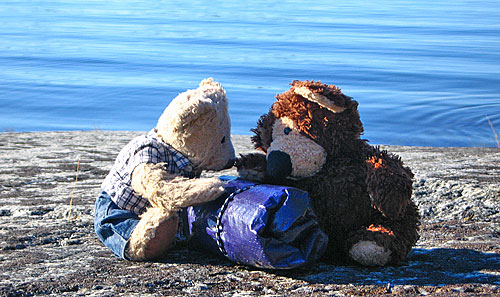 Hmm, let's see, where do we start?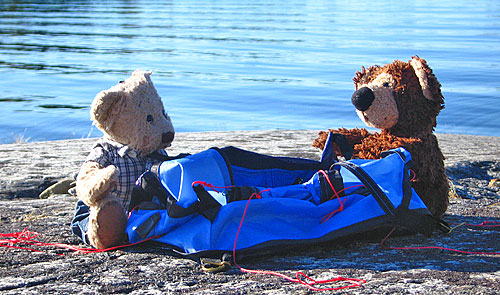 Oh, yes this seems to be a very nice tent.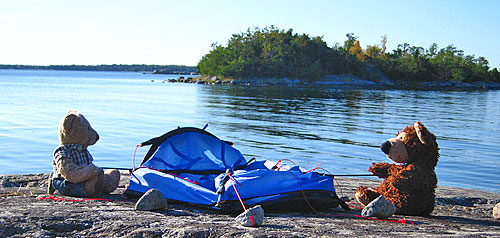 Instead of tent poles, we are using small rocks as you can see, to anchor our tent.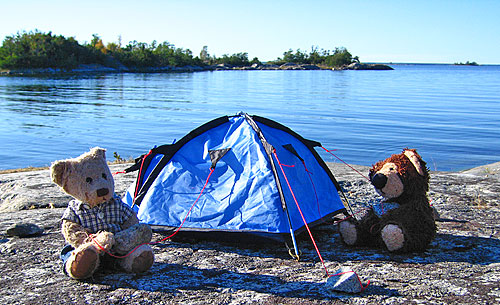 Almost done, just some final adjustments.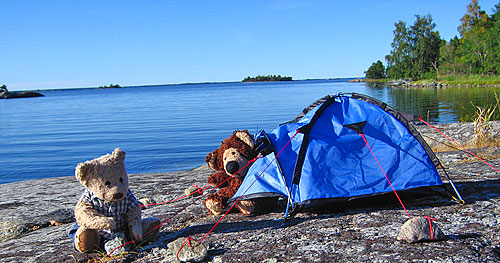 Isn't this lovely? Great weather too.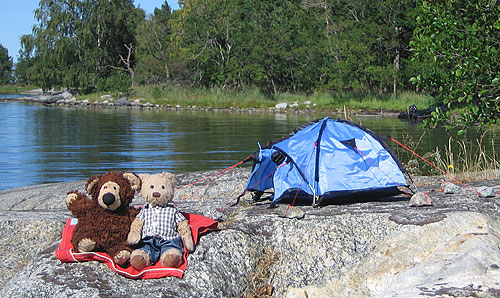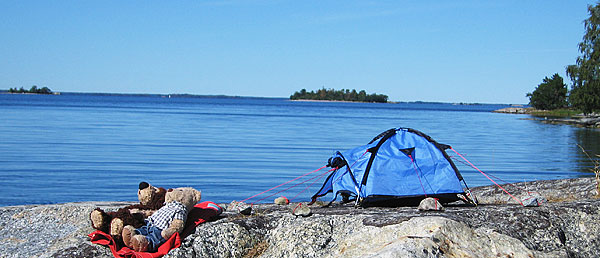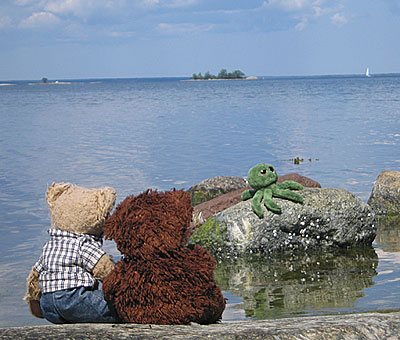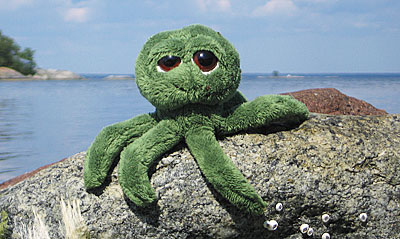 Octavius ended up to be a great green new friend.