My new amazing snowmobile!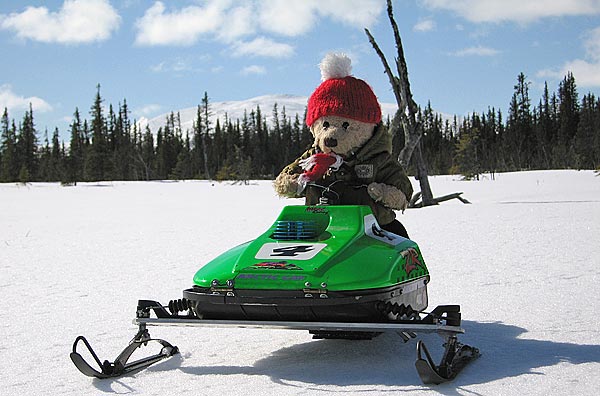 This easter (2006) I got this fast and amazing snowmobile as a present
from my humans just because I'm soooooo cute :0)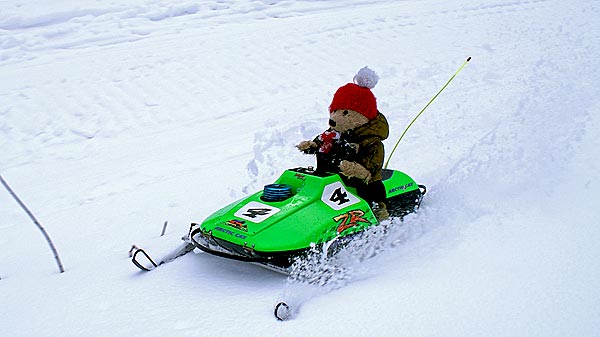 I had a lot of fun with my snowmobile, racing around in the fluffy snow.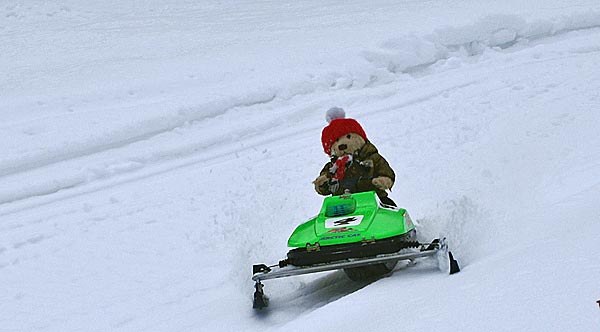 Yeeeeeeeeeaaaaaaaaaaaaaaaa!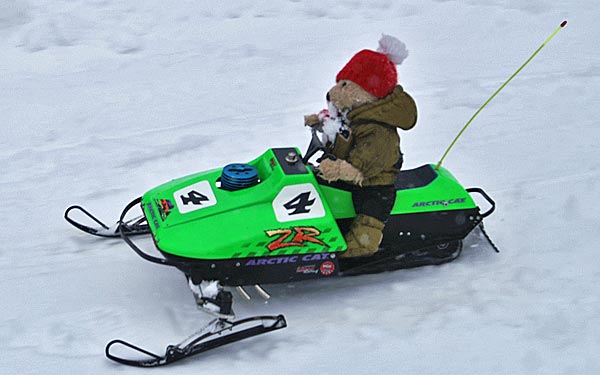 The snow keep spraying my face because I drive fast as a shark
that's why it looks like I have a white beard in this image :0)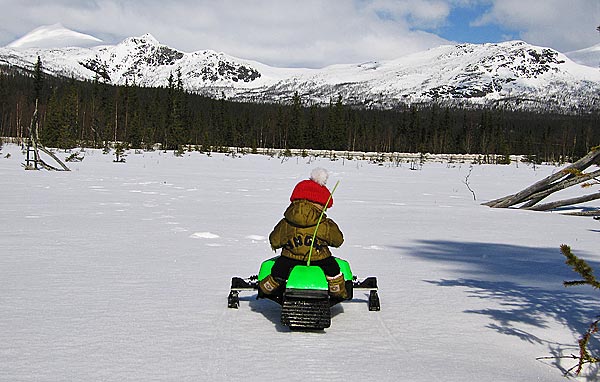 It's not only that is it fun to drive snowmobile, you get to se some
nice panoramas too!
This view can be found in
Kittelfjall
in the northern parts of Sweden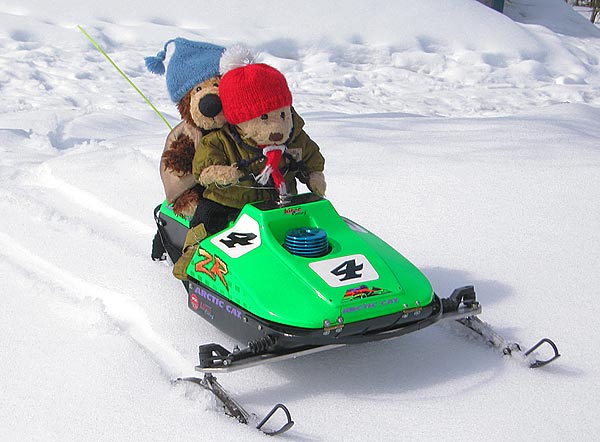 I also took my friend Brunis on a ride.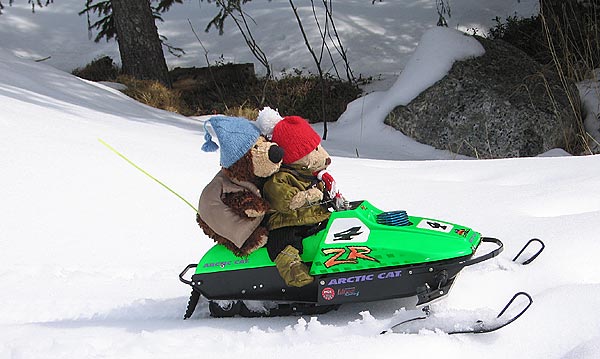 He enjoyed it a lot even if he thought that it was a little bit scary too :0)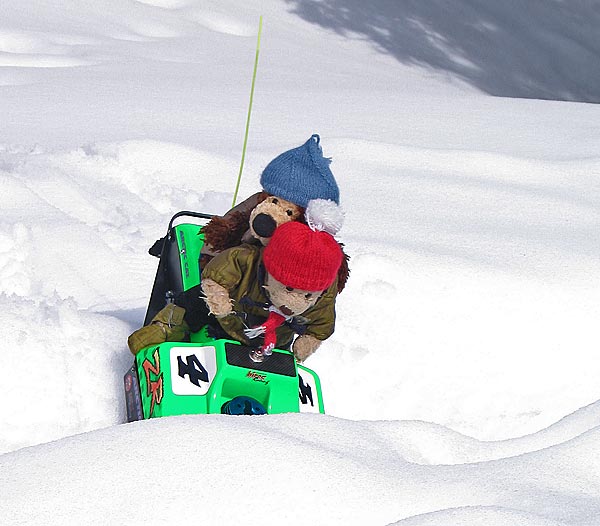 Well....... you can't predict everything to work out your way :0/
Don't forget to watch my snowmobile movie to!