How I chop my own X-mas tree!
---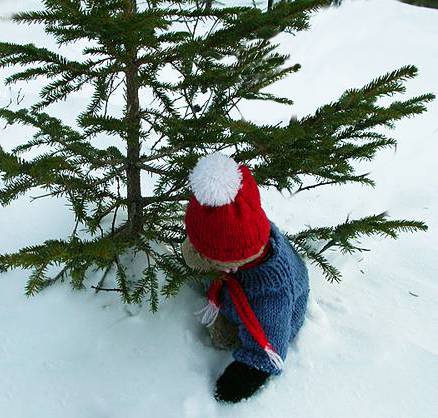 First of all, you have to select the most appealing tree in the forest.
I might be the best one to perform this delicate task :0)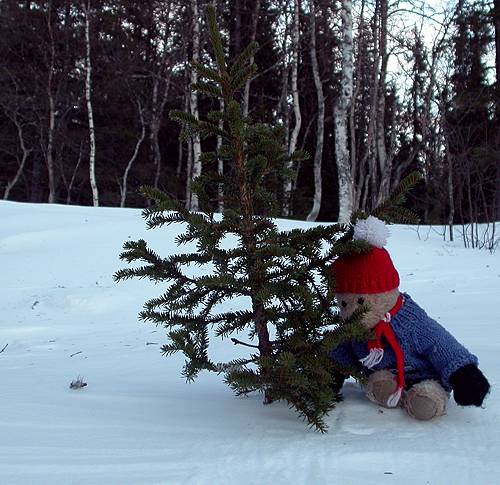 Then I gently chop it down with my razor sharp axe.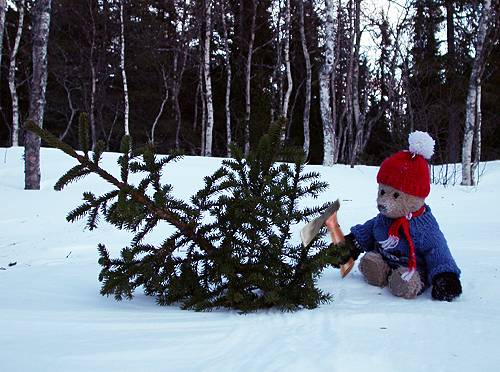 There we are!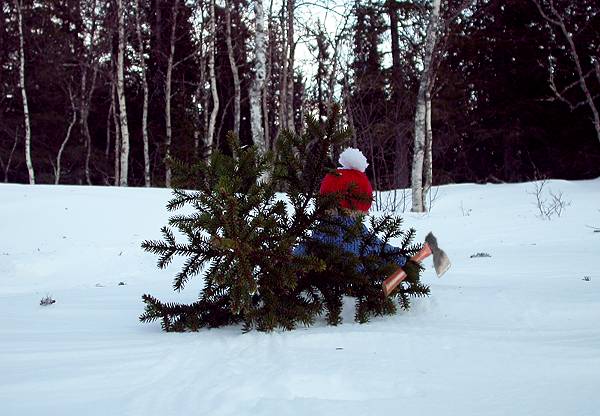 The snow is soft, so it won't damage my nice x-mas tree while I'm dragging it home.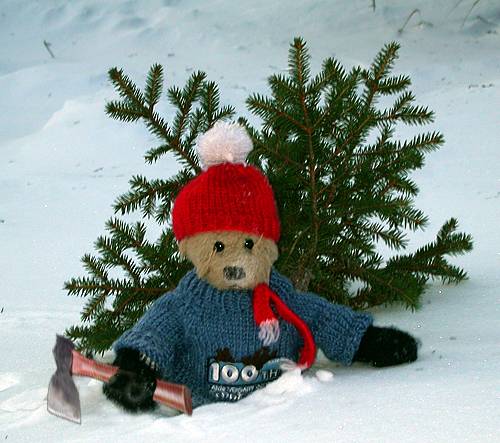 Quite deep snow, as you can se.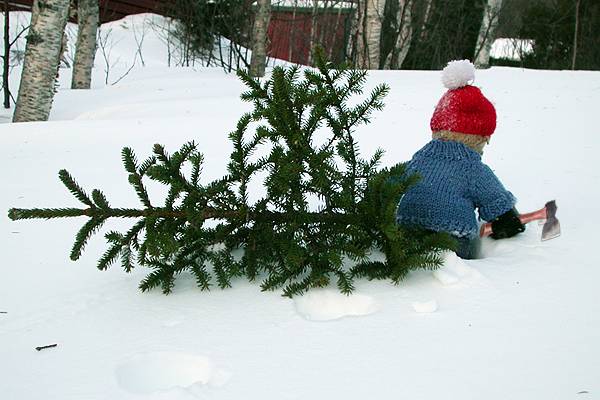 Approaching the cabin. When I get there I will take a little rest before I start
decorating my wonderful tree :0)
---