Decorating my X-mas tree!
---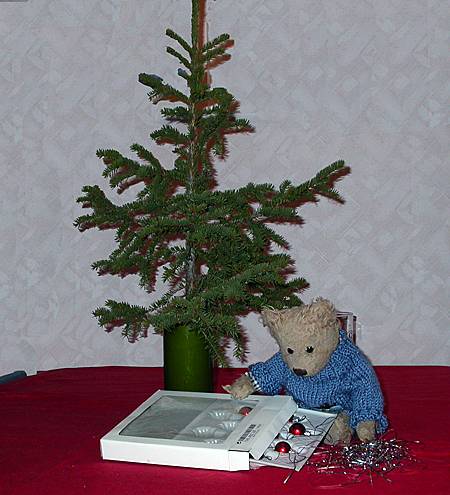 Glass balls are quite fragile, so I keep them in their boxes until I
make my final decision regarding the X-mas tree design of the year :0)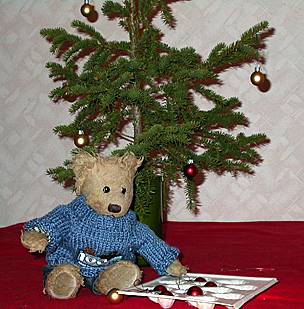 Hmm, yes red and yellow, very pretty.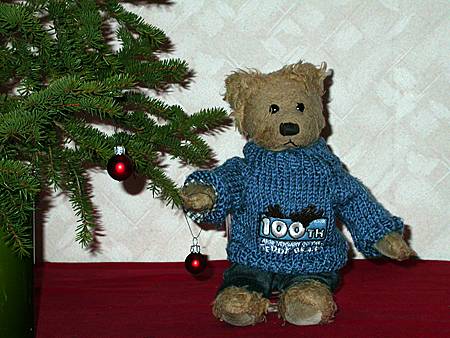 Easy for a bear like me, it is going to be a beutiful tree in just a few minutes!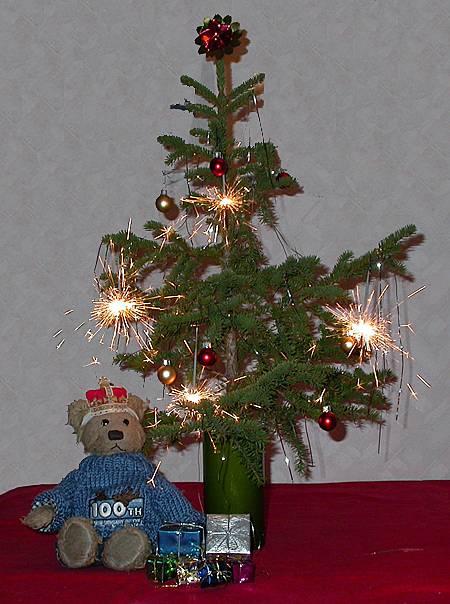 Tadaaaa! The King of X-mas trees has done it again!
---