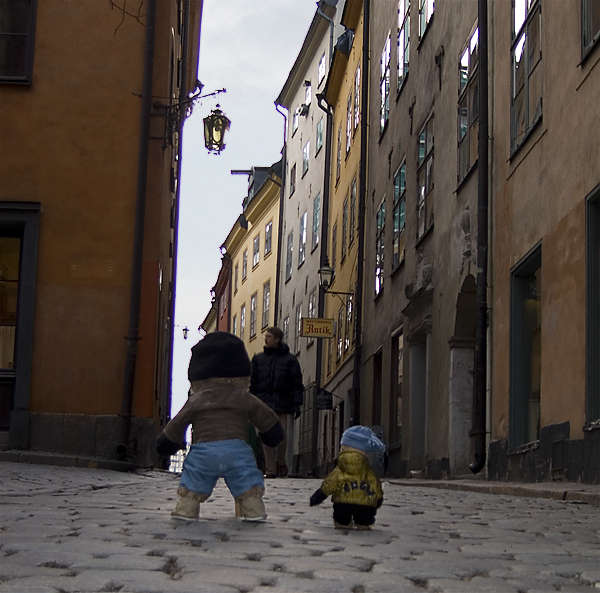 Walking around in Old town
Old town is a must see area for all tourists visiting Stockholm and so it is for WoopWoop.
We walked around here almost all day, visiting gallery and all kind of shops of various quality
we didn't´t buy anything but it was nice just to walk around.
My advice is to avoid the most crowded streets because then it is more easy to get in the mode and to see the
beauty of Old town.
---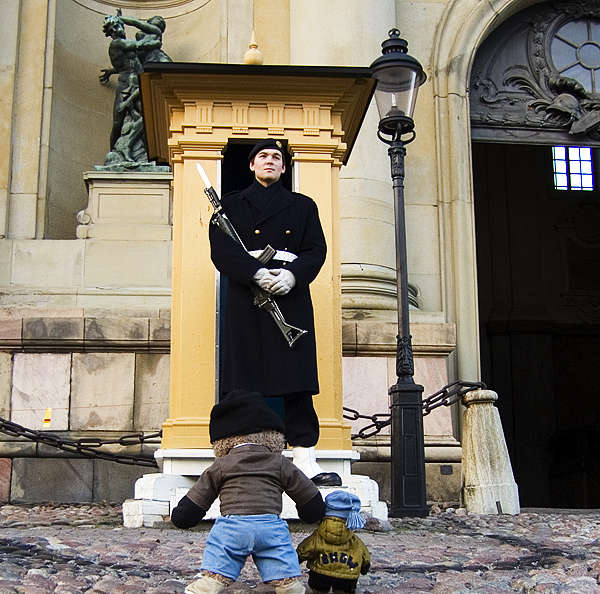 Royal guard
When you watching the Royal guards by the Castle you have to stay outside that black line.
When we did this photo the guard asked us for what purpose this picture was taken and when we told him it
was for a website he asked us about the address (URL) i guess he was flattered to be on the same photo as
two celebrity Teddy Bears :0)
---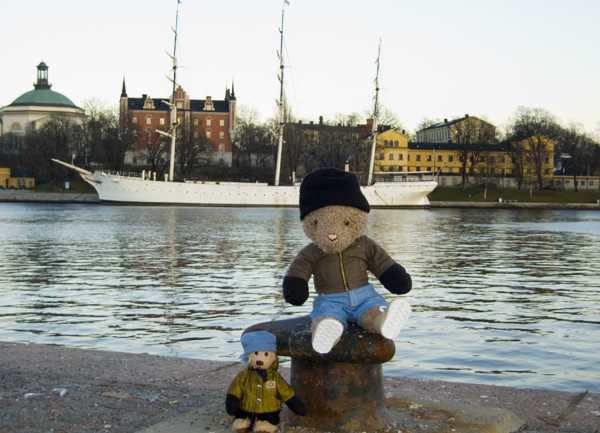 Af Chapman
The boat in the back "Af Chapman" is a centrally situated youth hostel you find it at Skeppsholmen.
It also has an restaurant on board.
Skeppsholmen is a nice walking and picnic area during the summer and you will also find the
Modern museum here.
---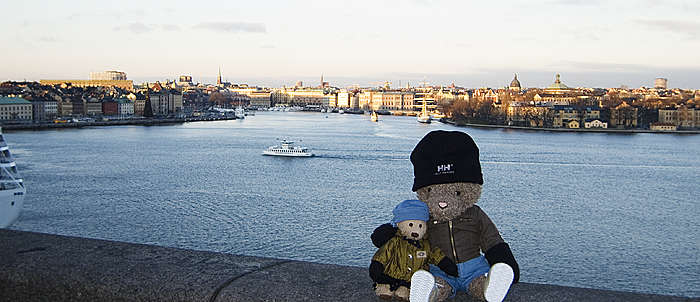 A small Stockholm panorama.
Looking at Stockholm city from the south east you get this view.
As you can see there is surrounding water almost everywhere in Stockholm.
---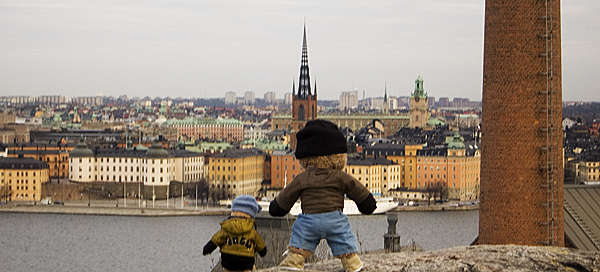 Once again a view from the top :0)
At the other side of lake Malaren is "Riddarholmen", an area with lot of nice buildings and a nice
open air coffee house with a relaxed atmosphere.
Keep in touch for updates /Greggan