Italy
---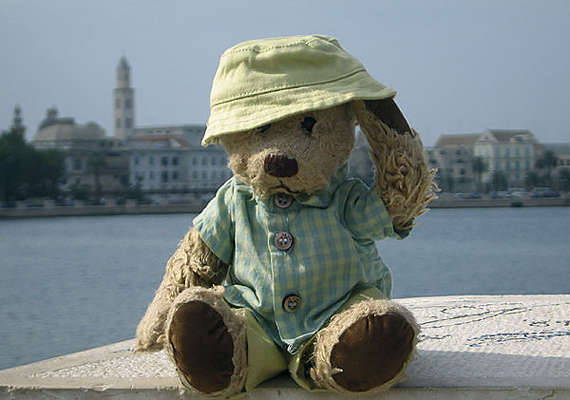 Bari is a supernice place in the southern parts of Italy.
Next time I visit, I will try to remember their siesta schedule :0) (about 13:00-16:00)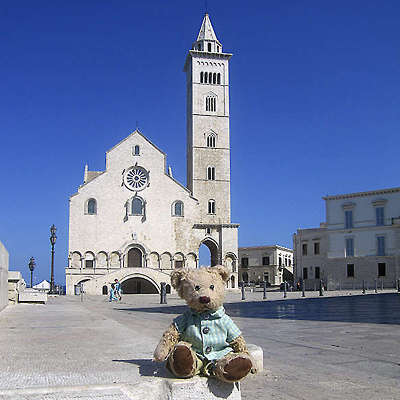 Trani is a small but cosy town in the south of Italy
not far from Bari and this cathedral is as famous as I am :0)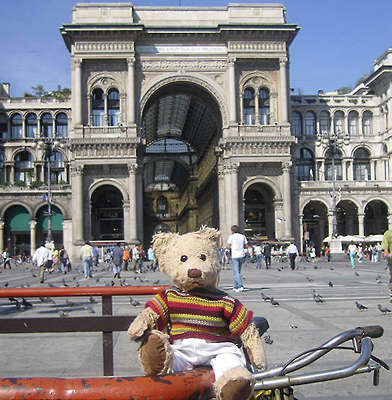 As a Teddy Bear fashion icon I visit Milan in Italy as often as I can!
In the background you can spot my second home, the shopping heaven
Via Vittorio Emanuelle!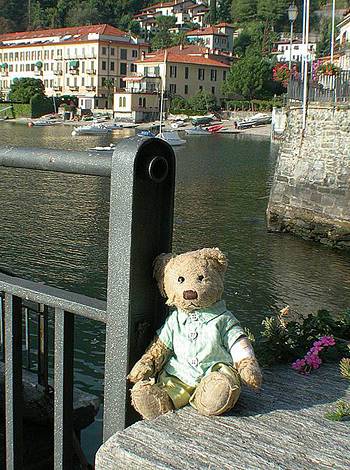 Me resting in the small village of Menaggio situated on Lake Como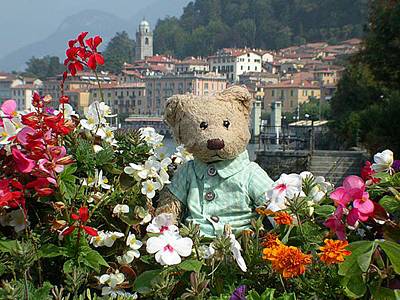 A sparkling beautiful bear with some nice sweet-scented and colorful flowers,
here in belle Bellagio, lago di Como!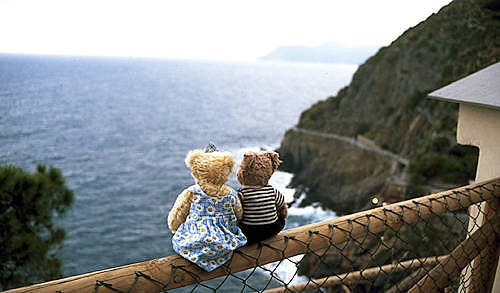 Romantic promenade (Via Amore) between Monterosso and Riomaggiore
with my dearest Daisy.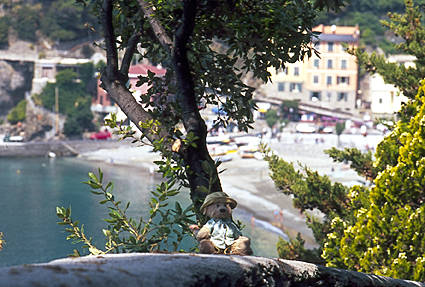 Resting in the shadows after a hard walk up the hill!
(One of the villages at Cinque Terre) Monterosso del mare, beach in the background.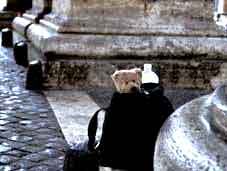 Me outside St Peters cathedral in Rome.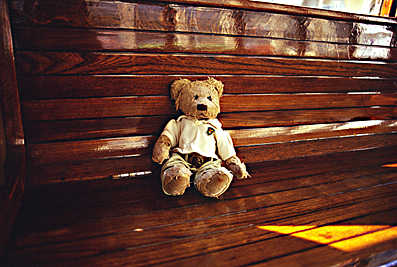 Travelling on a Tram in Milan heading for the
fabulous food store Peck!
---