Oslo in Norway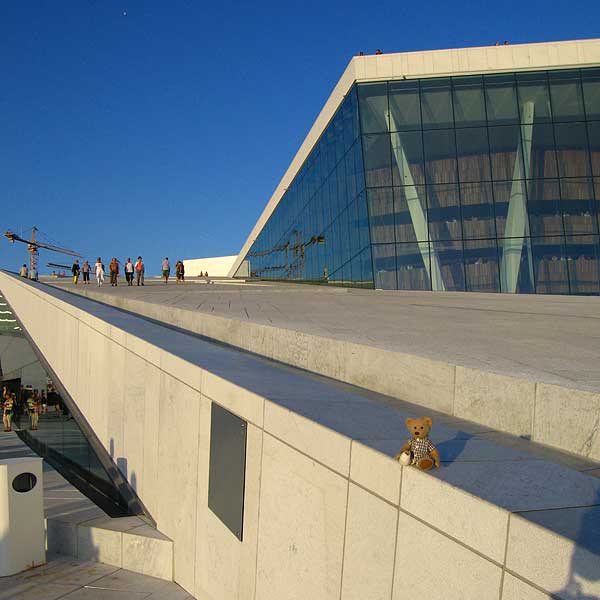 A photo from my most recent visit to Oslo, Norway
They have just opened their new Opera house (Operaen).
This particular day we were about to see a ballet performed by the royal ballet.
Their performance was outstanding :0)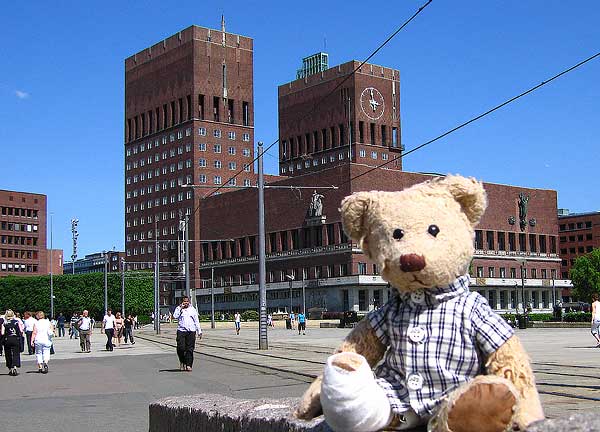 A cute bear in front of Oslo City hall!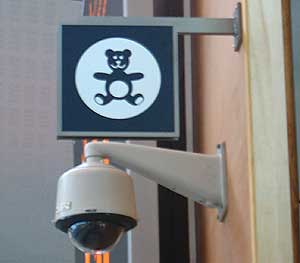 Oslo is very bear friendly, we even have our own toilets at the airport!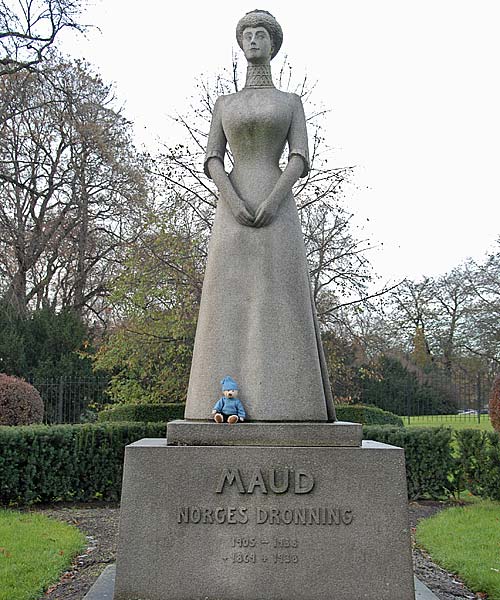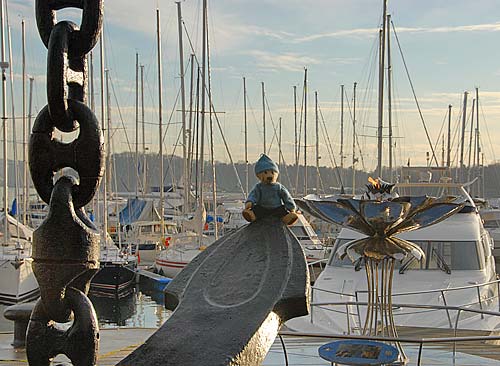 A cute bear sitting on a large anchor on the Akers brygge in Oslo.
In the back and to the right of me you can see The Eternal Peace-flame (se below)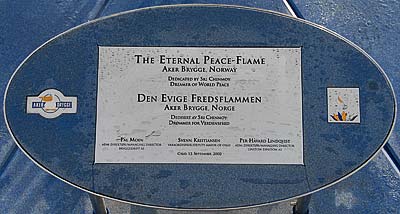 Placard of The Eternal Peace-flame at Akers brygge.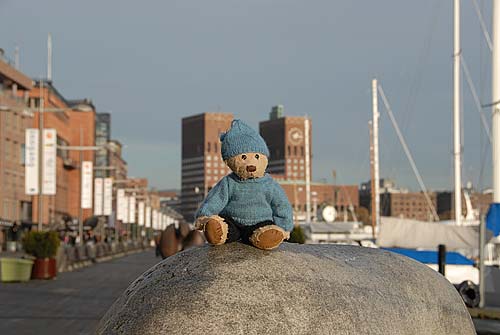 Again a view from Akers brygge (It is one of the sweet spots of Oslo)
The two tower in the background is the city hall.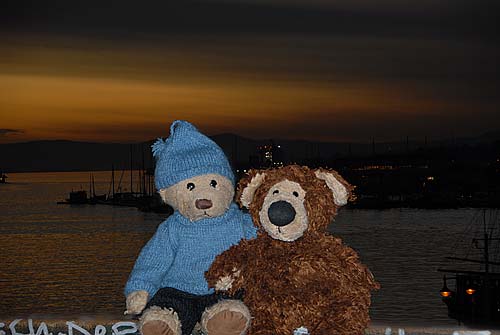 Brunis also came with me to Norway.
Here we are sitting at the hills above the harbor bay in Oslo.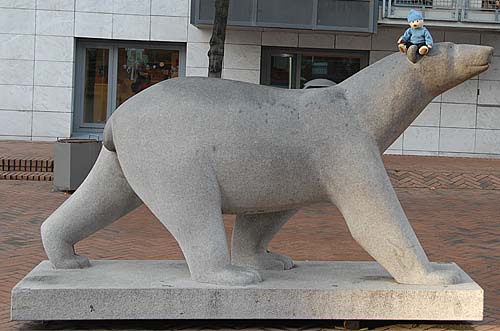 Svalbard is also a part of Norway and there you can find polar bears!
---