Scotland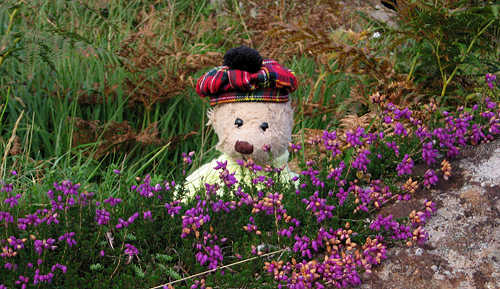 In this picture I am sitting in the middle
of the Scottish heath that was covered with heather!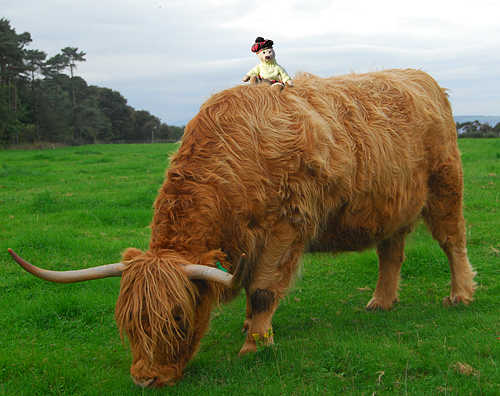 This fellow is called a Highland cow!
Nice haircut!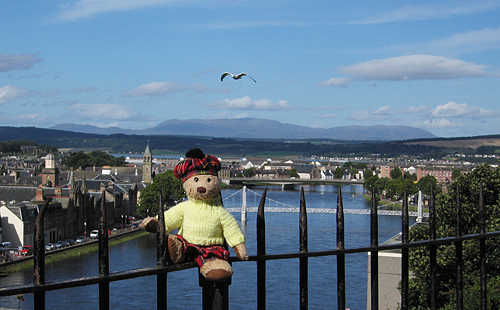 I highly recommend you to visit the very friendly and cosy Inverness.
I bought my kilt and hat at the local kilt store.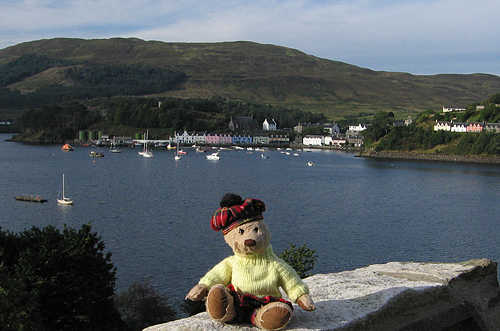 Next place to visit, Portree at Isle of Sky,
for the cosy environmental, the excellent salmon and the lobsters of course.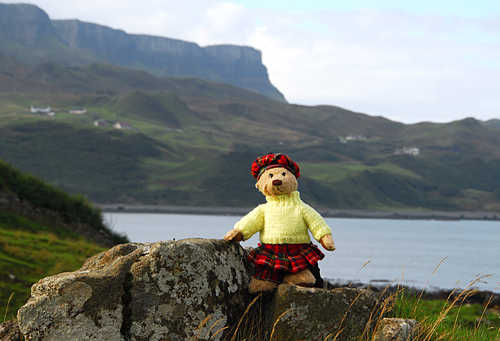 A proud bear in his kilt.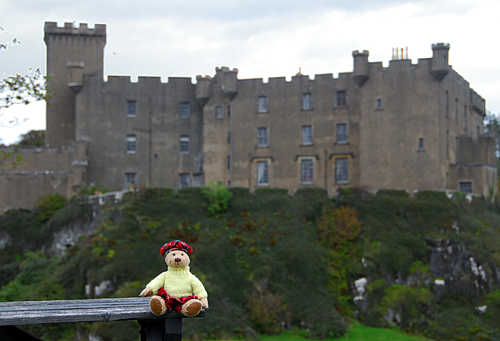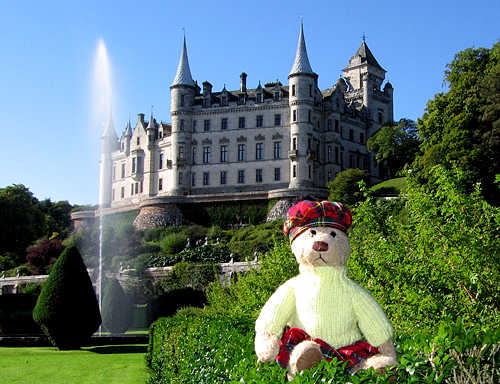 wonderful gardens and a strange, but interesting hunting museum.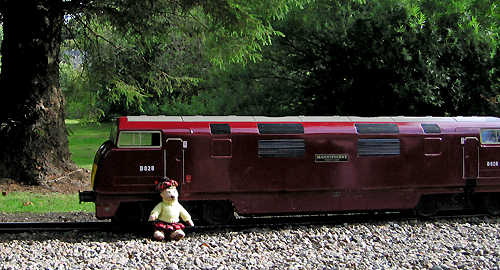 I also had the opportunity to take this train for a ride.
I found it in a nice recreation park in Inverness.
---